For high quality appraisals in the City of Traverse City and Grand Traverse County, trust Reamer Appraisals Inc.
For years, mortgage lenders and consumers, as well as other real estate professionals have called upon Reamer Appraisals Inc. to provide high-quality appraisals on all types of real estate in Grand Traverse County. By continuously keeping up with local real estate trends in Grand Traverse County and refreshing our knowledge regarding valuation techniques through accredited courses, we've been consistently able to generate reliable home valuations for our clients.
Reamer Appraisals Inc. in Traverse City can perform valuations for any of the following:

Getting a quick home valuation to help a loved one make bail

Lowering your monthly mortgage payment by removing PMI

Divorce settlements when the value of common real estate is required

Setting a home's listing price whether you're a consumer wanting to do a FSBO or an agent working with a homeowner

Tax Assessments (reducing real estate taxes) if you live in an area where house values have depreciated

Mortgage professionals requiring an experienced Grand Traverse County appraiser

Review appraisals: Reviewing the work of other appraisers in or around Traverse City, Michigan

Bankruptcy cases where the market value of real estate in or around Traverse City, Michigan is relevant

Determining the value of home improvements you may have done or are deliberating

Estate planning documentation

Unfreezing a frozen HELOC (Home Equity Line of Credit)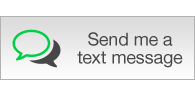 More news...
This service is supplied by Bankrate.com and is protected by copyright and owned by Bankrate.com.
---
Home Status Report
Want to know if a home is still on the market, or if the price has changed? We can help. Simply fill out the information below and with no obligation to you we'll get back to you with your requested information. We guarantee your privacy.